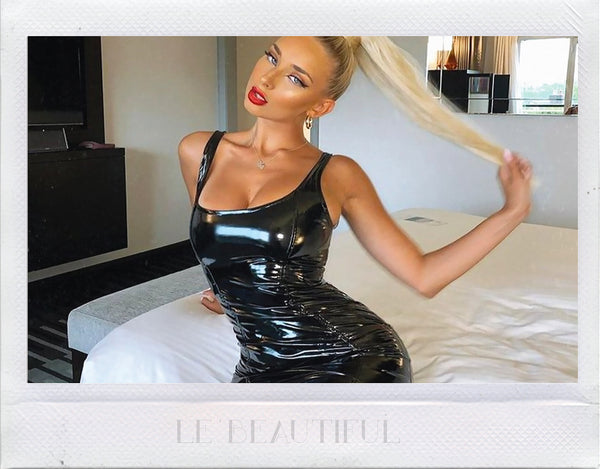 About Us
LE'BEAUTIFUL is a global high fashion and lifestyle e-tailer brand, making beautiful and sexy fashion accessible to all. We use on-demand manufacturing factories to meet our very exclusive looks and fashion, enabling us to reduce inventory waste and delivering quality products at an affordable pricing to our customers all around the world. We have offices and operations in Ningbo (China), New York, London and Canada with other key global marketing. All products are shipped from our Ningbo (China) warehouse via international UPS shipping and your local country couriers.
learn more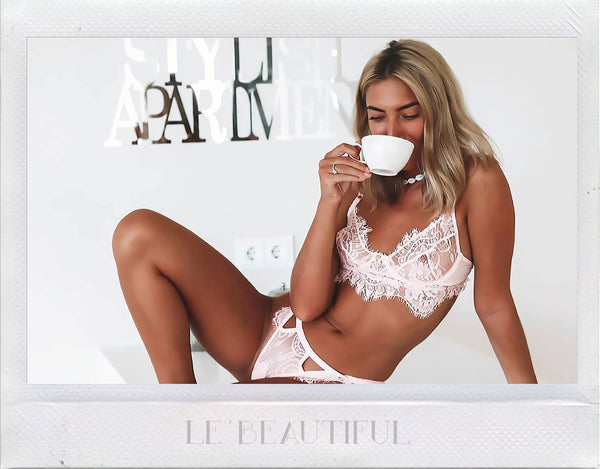 Our Story
LE'BEAUTIFUL believes that high fashion looks and styling should be accessible to all and not only for celebrities and the privileged few. When we soft launched this company in 2016 we noticed a lack of choice and an alternative to women online shopping for confident sexy fashion and status quo opinions on modern contemporary fashion. We set out to be the freedom, the option where "sexy" is not a bad word and high fashion looks are more accessible. Our customers are the core blue print and model of our future. Our brand is fastly become very engaging and popular with fashion consumers and women seeking an alternative from over saturated e-tailer brands that are all over the place in message and styles. Our looks are carefully curated to the boldly chic and sexy. Our humble goal is to become a lifestyle brand that is always walking beside you in your fashion choices, styles and tastes. Our goals and messages have been receiving popularity and engagement with our key customer online and in social Media. LE'BEAUTIFUL humbly thank you. We promise to continue to deliver sexy and beautiful online shopping experience.
learn more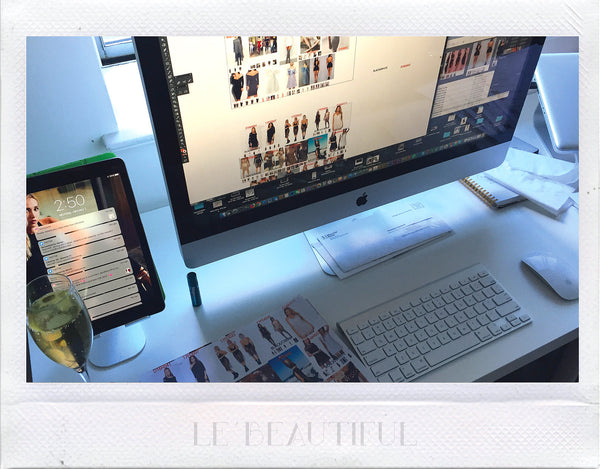 Our Mission & Goal
LE'BEAUTIFUL prides itself in offering trend driven sexy styles catering to both women and young women alike that won't break the bank. We are presently gaining popularity and acceptance on social media for our killer fashion looks and style. Our next level aesthetic and accessible pricing was our main goal and focus, which is winning over our fashion audience. Fashion runway and the sexiest muse celebrity of the moment inspire our visions and looks. Our faithful customers know they can trust our direction in fast fashion looks, focusing on the latest trend and celebrity inspired looks for the ultimate party pieces. We are 100% focused on being our customers "One-Stop-Shop" for sexy modern yet economical fashion quality styling worldwide. Our goal is to be more than just a brand, but a 100% inclusive brand with the mission to inspire confidence in our customers when it comes to how they dress and own their own style. Our movement towards body positivity, empowerment and all around loving you regardless of body type, race or gender.
learn more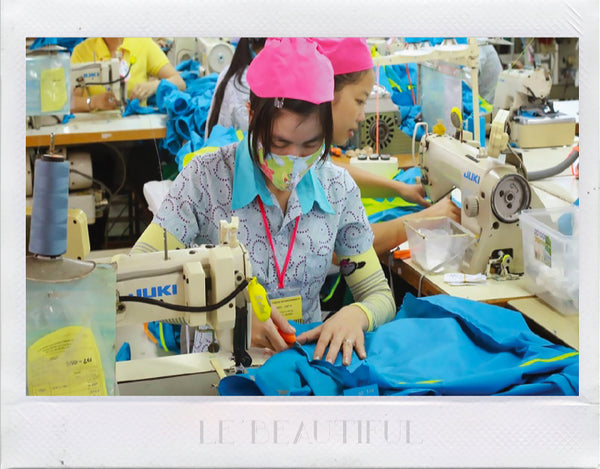 Manufacturing & Quality
All of our products are created by machinery that emphasizes precision and attention to detail and style. Our fashion products are styled to be on-trend and super current, due to this we do sell out of product very frequently, so we can not guarantee once orders are placed product will be available for shipping. Most of our high fashion looks are hot sellers due to our limited warehousing of product. We advise to shop at once and do not delay, we sell out of product quickly and hot sellers we try to replenish as soon as we can but we cannot promise restocking time. LE'BEAUTIFUL is extremely sensitive about quality control. We make sure our staff understands our goal of affordable high fashion. No short cuts will be taking when it comes to end results, rigorous testing and inspection to our products to provide a fashionable and reliable product to our many customers. Some of our products (mostly our high fashion shoes) are made-to-order, or handmade so delivery of this item may take a little longer in the processing lead-time.
learn more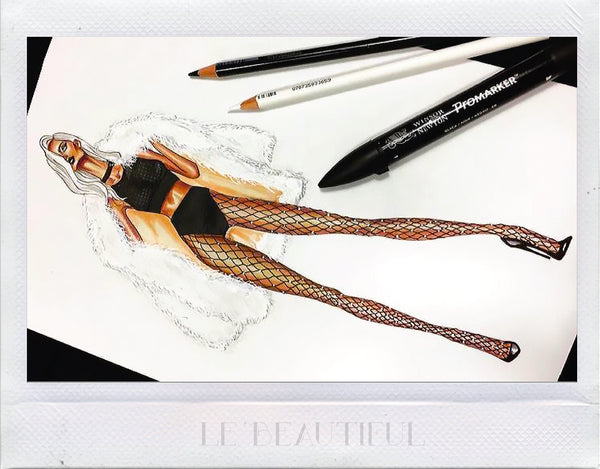 Product Design
Our designs starts with a cultural inspiration and fashion history, what's happening in popular culture and what can we draw from in the history of modern fashion. Our small staffs of designers are seasoned industry talents that are able to recognize what's presently hot and know where in the past that style was inspired and drawn from. We are tirelessly working with our factories and manufactures with modifying and redesigning to make top looks with affordable pricing. Awesome design doesn't have to equal high ticket pricing "an educated consumer is our best customer" they will always recognize that the price will equal the garment. Our struggle will always be how can we make this top-notch fashion garment at an affordable price for our customers.
learn more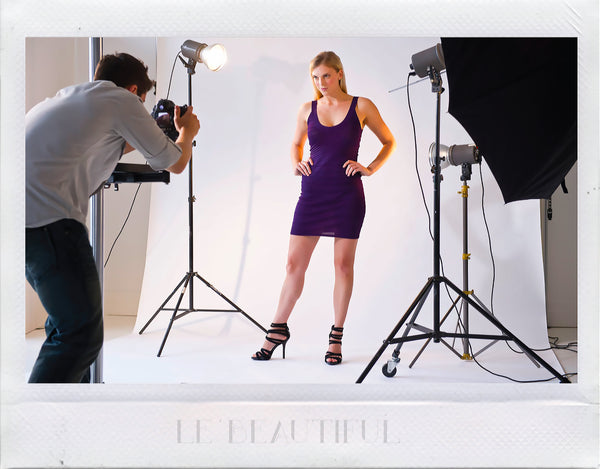 Photography
Our store images are an endless work with creative collaborators with over 250 photographers and models all over the world. We are able to capture our vision and lifestyle images with the help of so may creative collaborations. Our New York, U.K., Canada and China in house staff photographers and creative director work feverishly to not let our lifestyle vision and message to be lost in a sea of online clutter. We try our best to make our images reflect our vision and lifestyle aesthetic. If it's not hot, we don't show.
learn more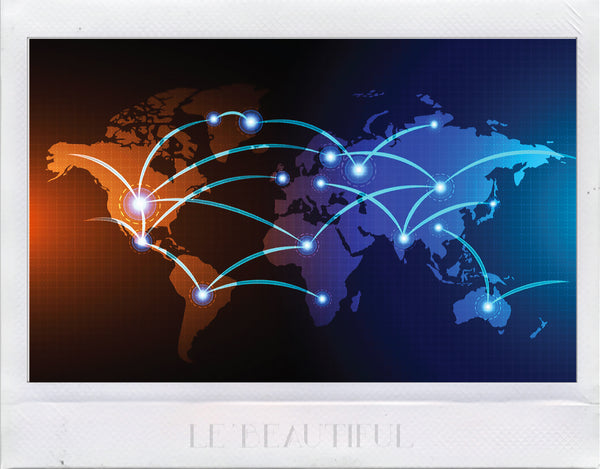 Worldwide Shipping & Service
LE'BEAUTIFUL now ships to over 80 countries and regions worldwide and growing. With website supporting the United States, Spain, Canada, France, Russia, Israel, Germany, Australia, Middle East, Japan, Brazil, Mexico and the Netherlands. All our shipping worldwide is free, no cost to our customers. Extra country tax and duty will be added to international orders outside the U.S. and Canada
BACK TO TOP